iOS 17 App Library Concept
2 min read • 287 words
iOS 14 introduced the App Library, a new page on the far right side of the iPhone Home Screen. If you are like the vast majority of my friends and family, you have no idea what the App Library is.
From Apple's support page on App Library:
From your Home Screen, swipe left until you see the App Library. Your apps are automatically sorted into categories. For example, you might see your social media apps under a Social category. The apps that you use most frequently will automatically reorder based on your usage. When you install new apps, they'll be added to your App Library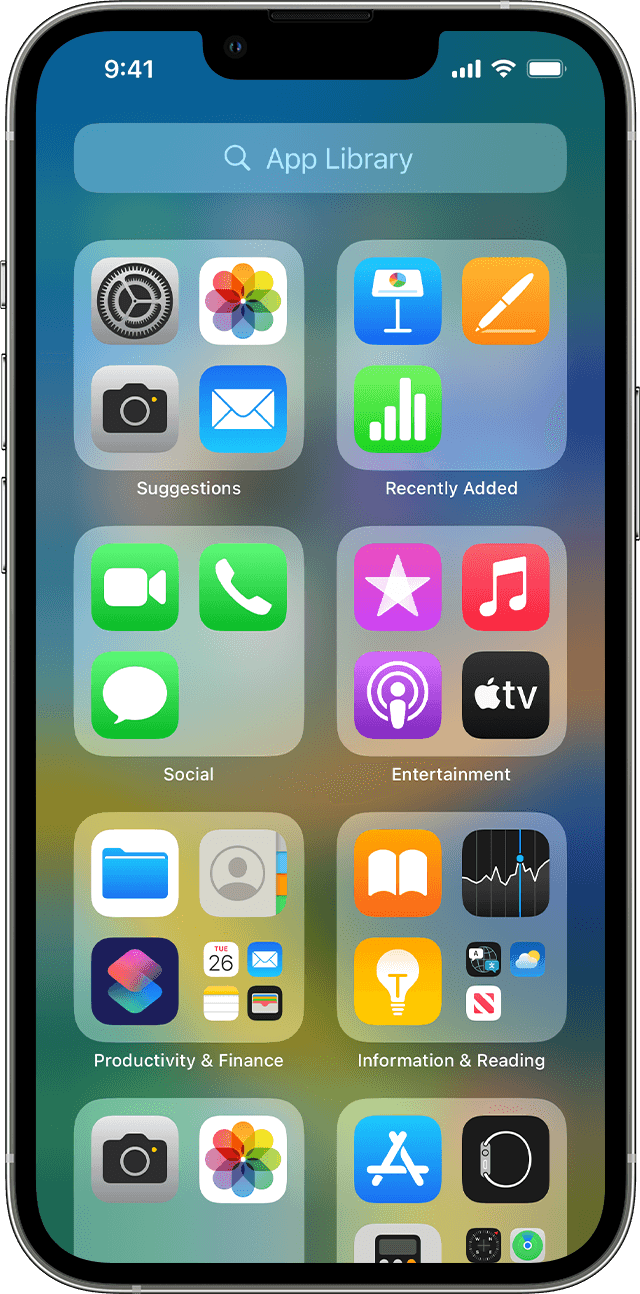 I have some ideas for how Apple could improve upon it in iOS 17, discussed below.
First, a video.
This new concept for App Library migrates existing Home Screen folders over to Custom Groups in the App Library, so you will already have some custom App Groups as soon as you upgrade from iOS 16. Home Screen folders are still a thing, but now they are placed on the Home Screen as App Library Widgets, rather than the traditional Home Screen folders we are used to.
This iOS 17 prototype also introduces a new small Home Screen widget size. Perfect for Shortcuts, Photos, Home, or App Library widgets,.
All in all, this App Library redesign is intended to make it easier for users to manage the apps that are installed on their iPhone.
You can play with the Figma prototype below.