My First Website
1 min read • 127 words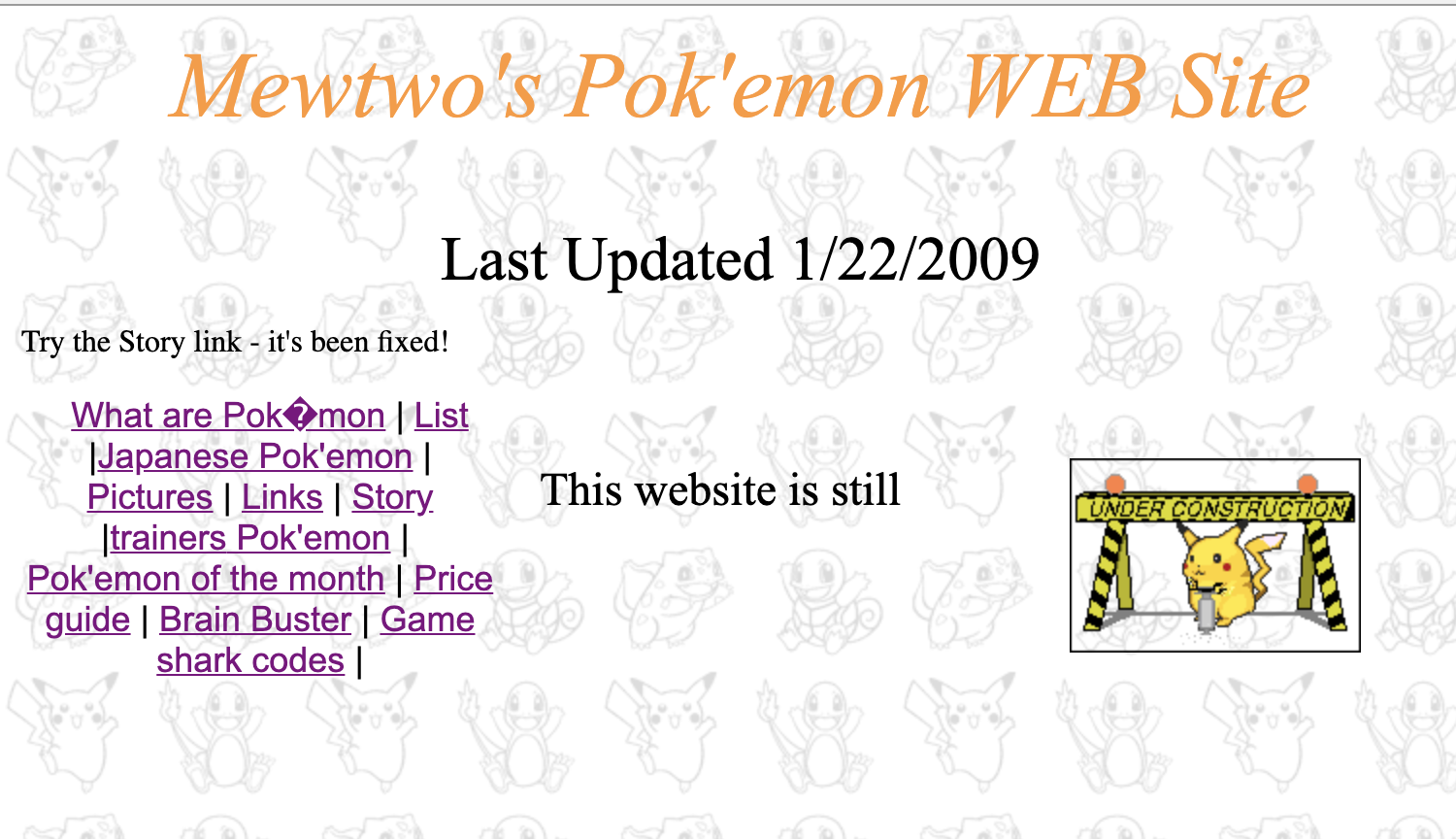 Like a lot of people my age, I went through a Pokémon phase. Arguably, it's not over. Just last year, I caught all 150 from the Nintendo Switch remake of Red/Blue: Pokémon Let's go Eevee.
Rewind to the Windows 98 days, child Luke built a Pokémon site using Microsoft Publisher. All I did was compile lots of links and pictures of Pokémon from all over the internet, and with my Dad's help, got it hosted.
One of my biggest regrets in life is not putting Google Ads on this site. Over the years it has accumulated millions of hits from Pokémon fans everywhere.
I recently moved the site from its original domain to host it under lukezilioli.com, so that it can live for eternity.
Find it here.